The "National History Museum" aims to promote understanding and appreciation of Albania's history to local, national and international audiences and encourage dialogue between citizens on the Albanian past, present and future.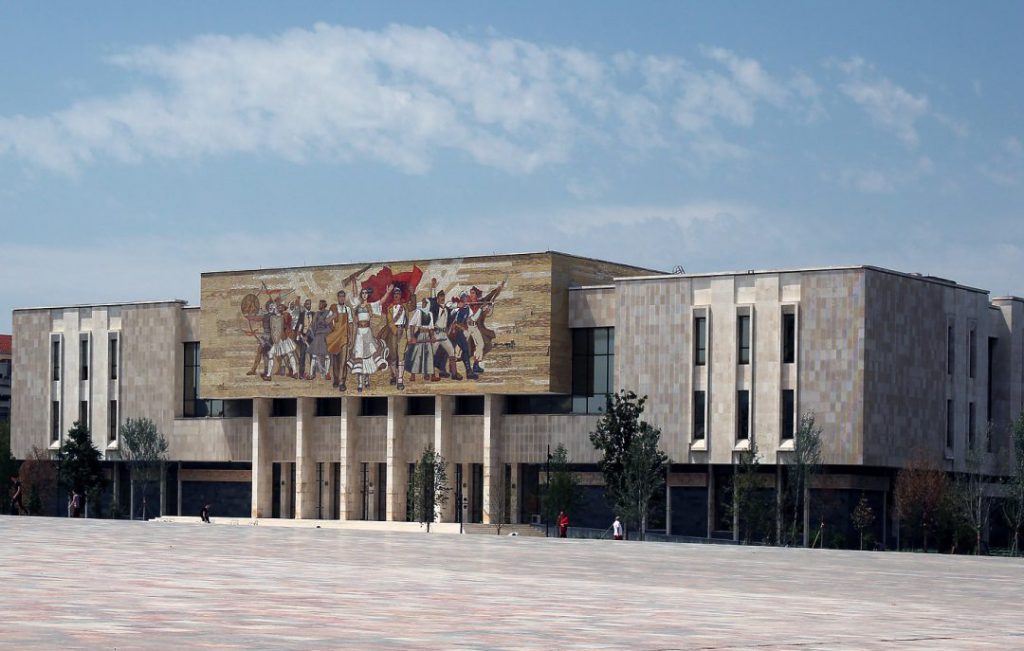 Inauguration of the National History Museum
To set up this museum, a team of the best specialists in the field of history, linguistics, archeology, ethnography, cartography, architecture and art was assembled. This museum was organized in an organized manner, according to the relevant sections, for almost 3 years, until its opening. The working group was led by prominent personalities such as Aleks Buda, Stefanaq Pollo, Selami Pulaha, Skender Anamali, Emin Riza, Burhan Chiraku, Kleanthi Dedi, Iljaz Goga, Rrok Zojzi, Abaz Dojaka, Ramadan Sokoli, Enver Faja, Nina Shehu, Vilson Kilica, Fatmir Haxhiu, Myrteza Fushekati, Met Deliu, Alexander Meksi etc.
The National History Museum is the largest museum institution in Albania and one of the most important.
National historical museums are among the most important conductors of the formal interpretation of a country's history, along with its national system of education. They play an important role in protecting the nation's identity as well as conveying this self-image to visitors and the outside world. But museums differ from what written history gives, as for a museum the language of expression is the exposed museum objects, accompanied by information about them.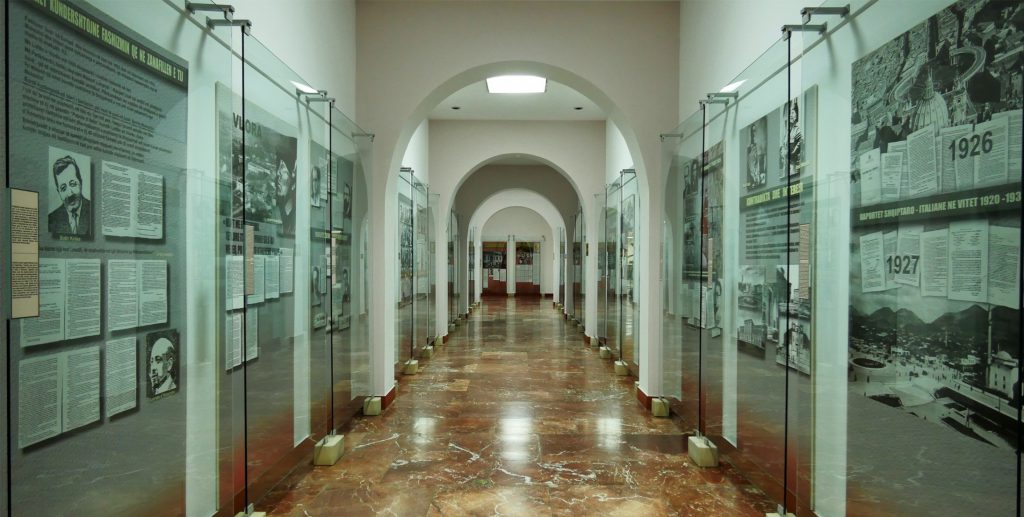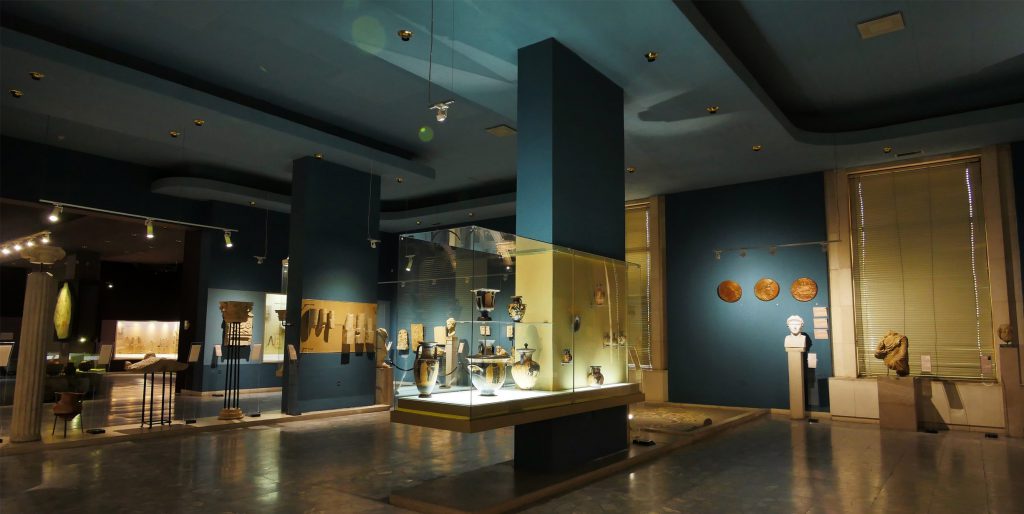 The space
The building of the National History Museum occupies a total area of ​​27,000 m2 and has an exhibition area of ​​18,000 m2 and a total volume of 81,000 m3. There are about 5,000 artifacts in the museum's premises, dating back to a relatively long period ranging from the 4th millennium BC to the second half of the 20th century.
Pavjonet:
-The Pavilion of Antiquity -The Medieval Pavilion -The National Renaissance Pavilion -The Independence Pavilion -The Pavilion of Icons -The Pavilion of the Anti-Fascist National Liberation War -The Communist Terror Pavilion -The Mother Teresa Pavilion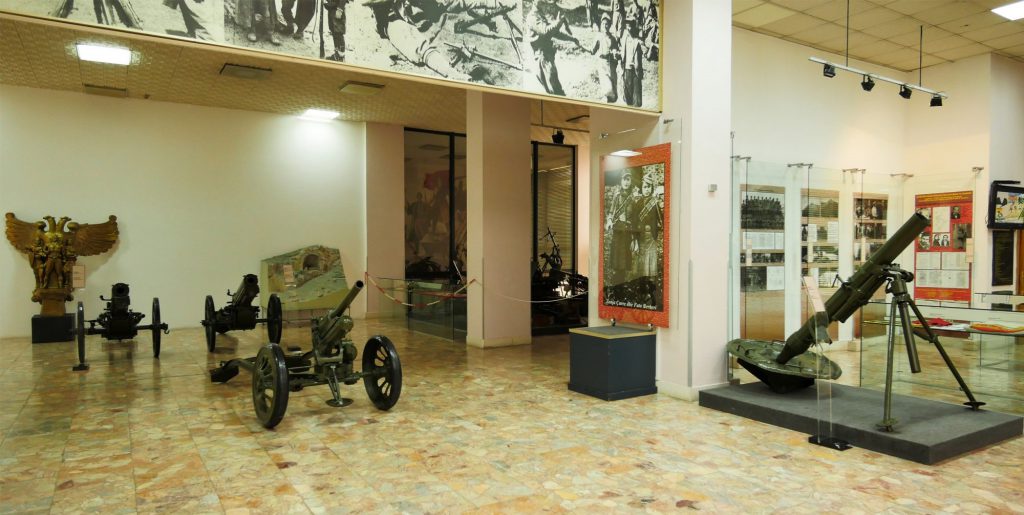 The museum is designed to be presented through eight pavilions. An exhibition "Leonardo -Opera Omnia" is also going on at the museum these days. Numerous visitors have come to the National Historical Museum's premises and have seen 17 reproductions of high quality Leonardo Da Vinci paintings in original dimensions exhibited in the main lobby. The exhibition's curator, Antonio Paolucci, is recognized as one of the foremost experts in international art. This exhibition, along with the one created last year on Caravaggio and the upcoming activity for Raffaello next year, stems from a reflection on the topic of using masterpieces by great masters.